1 W.A.G.S. History
The History of No. 1 W.A.G.S. Ballarat provides an insight into this RAAF training school and the important part it played as an E.A.T.S. base during WW2. 1 W.A.G.S. was the first school in Australia to train Wireless Operators, Air Gunners and Navigators with over 6,000 trainees passing through the school from 1940 to 1945. Approximately 20% of these trainees died in action or in active service.The HISTORY section of the web site describes the daily life and routine of the trainees. There are first hand accounts of the courses and the training in aircraft. The important part the Ballarat Community played in supporting the trainees is captured through photos and newspaper articles from the era . A tribute to Wing Commander Fairbairn, the Commanding Officer of the base, also forms part of the History of 1 W.A.G.S.
The following article is from the Australian War Memorial and we acknowledge this source.
The Empire Training Scheme
At the outbreak of the Second World War the British government realised it did not have adequate resources to maintain the Royal Air Force [RAF] in the impending air war in Europe. While British factories could rapidly increase their aircraft production, there was no guaranteed supply of trained aircrew. Pre-war plans had identified a need for 50,000 aircrew annually, but Britain could only supply 22,000.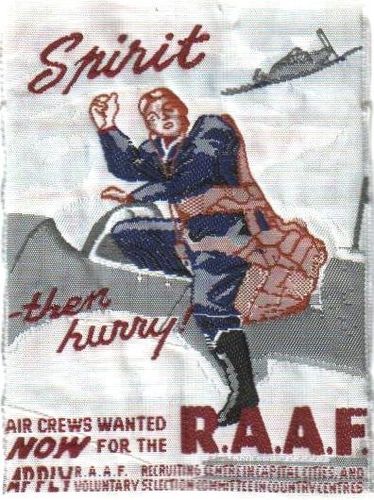 To overcome this problem, the British government put forward a plan to its dominions to jointly establish a pool of trained aircrew who could then serve with the RAF. In Australia the proposal was accepted by the War Cabinet and a contingent was sent to a conference in Ottawa, Canada, to discuss the proposal. After several weeks of negotiations, an agreement was signed on 17 December 1939 which would last for three years. The scheme was known in Australia as The Empire Air Training Scheme [EATS].
Under the scheme 50,000 aircrew would be trained annually, each dominion would conduct its own elementary training; advanced training would be conducted in Canada because of its closeness to the British aircraft factories and the war zone. From November 1940, some training was also conducted in Rhodesia [ now Zimbabwe].
Australia undertook to provide 28,000 aircrew over three years, which represented 36% of the total number of proposed aircrew. The first basic flying course started on 29 April 1940 when training began simultaneously in all participating countries. The first Australian contingent embarked for Canada on 14 November 1940. The following Royal Australian Air Force [RAAF] schools were established across Australia to support EATS:
Initial training
Elementary flying Training
Service Flying Training
Air Navigation
Air Observer
Bombing and Gunnery
Wireless Air Gunnery
Under Article XV of the agreement, it was proposed that each country's aircrew would serve in distinct national squadrons once they arrived in Britain. Eventually there were 17 Article XV RAAF squadrons, these being numbered 450-467 [but with no 465 formed]. Four of these units were in Fighter Command, seven in Bomber Command, and one in Coastal Command. Another five were also formed in the Middle East. However, despite article XV, the bulk of Australian aircrew served with RAF squadrons and not with a designated Australian squadron.
The agreement was renewed for an additional two years in March 1943, although by then it was evident that the RAF already had a large surplus of aircrew. Throughout 1944 Australia's contribution to the scheme was wound back, at Britain's instigation, and the scheme effectively ended in October 1944, although it was not formally suspended until 31 March 1945. By this time, over 37,000 Australian airmen had been trained as part of the scheme.
1 W.A.G.S. Ballarat as part of the Empire Training Scheme
No 1 Wireless Air Gunnery School [W.A.G.S] Ballarat was established on the 22nd April 1940 as part of the Empire Training Scheme. Its purpose was to train Wireless Operators and Air Gunners to form air crews for the RAF in their air war in Europe.
Of the Australian EATS graduates, 13,000 served in RAF Bomber Command's strategic air offensive against Germany and Italy. Of these, 3486 lost their lives in skies over Europe- more than half of the total of all RAAF personnel killed in action, and almost 20% of all Australian combat deaths in WW2.
' When war broke out with Japan in late 1941, most RAAF aircrews completed their training in Australia and served with RAAF units in the South West Pacific Theatre of Operations. RAAF personnel were also assigned from Europe and the Mediterranean to RAF squadrons in the South East Asia Theatre [Burma and India]. Some Article XV squadrons [Sqn no's in the 400's] were also transferred to RAAF or RAF formations involved in the Pacific War.
However, a significant proportion of RAAF personnel remained in Europe and article XV squadrons continued to be formed there. These squadrons flew in operations over German and Italian cities; they sank enemy ships and submarines; shot down many enemy aircraft; and RAAF bombers dropped many tons of bombs,
By the end of March 1945, 10,351 aircrew trainees had gone to Canada, several hundred had been trained in Rhodesia, and in Australia the total number of graduates of the EATS was 27,387 [ 10,882 pilots, 6,071 navigators and 10,434 air gunners].'
Steve Larkins RSL Virtual War Memorial- Empire Training Scheme
Click here to link to The Empire Training Scheme Linked to 1 WAGS History article
At its peak, The Empire Training Scheme in Australia consisted of the following RAAF bases. These were in addition to operational 'combat' bases. After the war, several of the EATS bases became operational RAAF bases.
ELEMENTARY FLYING TRAINING [EFT]
EFT No. 1 Parafield, S.A.
EFT No. 2 Archerfield, QLD
EFT No. 3 Essendon, VIC
EFT No. 4 Mascot NSW
EFT No. 5 Narromine NSW
EFT No. 6 Tamworth NSW
EFT No. 7 Western Junction, TAS
EFT No. 8 Narrandera NSW
EFT No. 9 Cunderdin W.A.
EFT No. 10 Temora NSW
EFT No. 11 Benalla VIC
EFT No. 12 Lowood QLD
SERVICE FLYING TRAINING [SFT]
SFT No. 1 Point Cook VIC
SFT No. 2 Forrest Hill, Wagga Wagga NSW
SFT No. 3 Amberley QLD
SFT No. 4 Geraldton WA
SFT No. 5 Uranquinty NSW
SFT No. 6 Mallala SA
SFT No. 7 Deniliquin NSW
SFT No. 8 Bundaberg QLD
AIR NAVIGATION SCHOOL [ANS]
ANS No. 1 Parkes NSW
ANS No. 2 Nhill VIC
AIR OBSERVER SCHOOL [AOS]
AOS No. 1 Cootamundra NSW
AOS No. 2 Mount Gambier SA
AOS No. 3 Port Pirie SA [formed Dec 43]
BOMBING AND GUNNERY [ BAGS]
BGS No. 1 Evans Head NSW
BGS No. 2 Port Pirie SA
BGS No. 3 West Sale Vic
WIRELESS AIR GUNNERY [WAG]
WAG No. 1 Ballarat VIC [ AG Sale VIC]
WAG No. 2 Parkes NSW
WAG No. 3 Maryborough QLD
As the name suggests Ballarat hosted the first Wireless Air Gunners School in Australia, which by 1945, had trained over 6000 airmen. Over 1,100 were killed in active service or in action. This is a considerable number considering the number of overall RAAF fatalities.
The crucial part 1 W.A.G.S. played as part of the EATS initiative is summed up by a message exchanged at the end of the war between the Secretary of State of Air [Sir Archibald Sinclair] and the Minister of Air [Mr Drakeford] where EATS was referred to as " a major factor in the winning of the war". In Mr Drakeford's message, he said that "a magnificent chapter of history had ended with the closing down of the EATS, and that probably no other single factor had had a greater bearing on our present victorious position."
The following is a chronology of dates relating to the History of 1 W.A.G.S. Ballarat -
Empire Training Scheme established
No 1 Wireless Air Gunnery School [W.A.G.S] Ballarat established at Showgrounds
No 1 WAGS move to the Ballarat Aerodrome
First training aircraft arrive at No 1 W.A.G.S.
No 3 Bombing and Gunnery Schools established at West Sale to facilitate gunnery portion of No 1 WAGS training
Elements of ground echelons of USAAF 38th Bombardment Group arrive at Ballarat
USAAF 38th Bombardment Group leave Ballarat
Italy Surrenders to the Allies
No. 3 W.A.G.S. disbanded with trainees absorbed into No. 1 W.A.G.S.
RAAF B-24 Liberators attached to No 1 W.A.G.S. to facilitate radar training
Dispatch of Australian EATS aircrews to Canada and UK ceases
No 1 W.A.G.S. Ballarat is disbanded
No. 1 W.A.G.S - the Base and the Ballarat Community
No 1 W.A.G.S. Ballarat was not only important to the RAAF during WW2 but also to Ballarat as a community.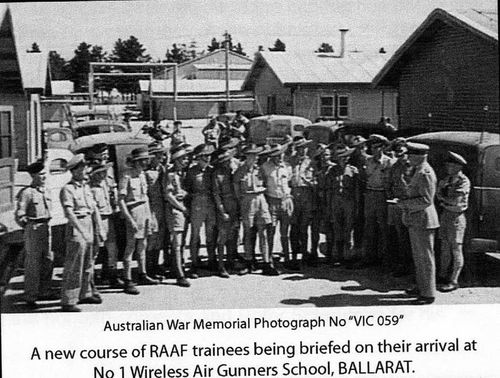 The first trainees arrived on the 29th April 1940 and were based at the Ballarat Showgrounds. Wing Commander Charles Osborne Fairbairn was in charge of the school as well as the overall welfare of these young men.
The initial intake into Course 1 was 80 Wireless Air Gunners with approximately another 80 men arriving each month. The trainees came from all walks of life, where former clerks mingled with farm-hands, tailors and boiler-makers. Accommodation at the Showgrounds was in the large galvanised iron pavilion, with its concrete floor. The men slept on palliasse covered bed-boards, but later they would have camp stretchers. As more recruits arrive at the base accommodation was to be tents until the school was transferred to the Ballarat aerodrome.
The purpose of the school was to train RAAF recruits in all aspects of wireless operating including sending and receiving messages by Morse Code, setting up wireless equipment and eventually operating these skills from an aircraft back to a ground base. The trainees were expected to reach a level of proficiency of 18 WPM [words per minute] and by 1944 this word speed increased to 25 WPM. . The course would take 24 weeks to complete with another 4 weeks at Air Gunners School in Sale, Victoria. By 1945 over 6000 trainees had been through the school.
The level of training was intense with classes often being held well into the night. In order to assist these trainees, the Ballarat community were asked for their support, usually through articles in the Ballarat Courier of the time. The YMCA set up a marquee at the showgrounds to provide a recreation centre for the men as a welcome diversion from studying.
The Courier ran an article on the 1st May 1940 stating that the then Mayoress Jean King and Mr F.C Wray, chairman of the Comforts Fund attended the base and talked to the trainees. As a result, a number of indoor games and sports equipment was made available from an appeal to the Ballarat Community.
Entertaining of the trainees was also organised with concerts and dances being held followed by refreshments. This gave the trainees an opportunity to meet and socialize with the young ladies of Ballarat and in some cases engagements and marriages followed.
Many Ballarat families opened their homes to entertain the men with afternoon tea and fellowship. Soon friendships were made, and these bonds often lasted long after the war ended. The officers and men at the camp were impressed by the friendship and support offered by the Ballarat community and have expressed fond memories of their training at Ballarat.
Wing Commander Fairbairn organised for the trainees to be engaged in local sporting clubs to engage with the community and maintain their fitness. Trainees played "Aussie Rules" football in the local competition and in 1945 No. 1 W.A.G.S became runners-up to Golden Point in the league grand final. There was also participation in athletic and rowing competitions. Wing Commander Fairbairn coached a rowing eights team to victory on the Yarra. During the time of the base at Ballarat, Inter-squadron Athletic sports were held at the Ballarat City Oval with No. 53 Squadron winning the championship. There was also a rugby team and efforts to recruit new players being met with amusement by the locals . The RAAF Cricket Team won the final of the Ballarat and District competition. Trainees also had compulsory sport in order to reach a level of fitness required for the gruelling time ahead overseas.
In the mid to late 1940's No. 1 W.A.G.S was moved from the showgrounds to the Ballarat aerodrome. Trainees were accommodated in purpose-built P-Type huts which weren't intended to be permanent structures. They were prefabricated and erected on other military bases around Australia in response to the urgent need for semi-permanent accommodation for service personnel. Bellman hangers were erected to house aircraft on the bases.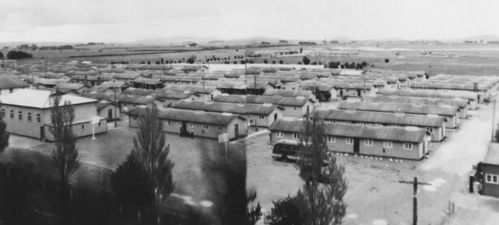 P-Type huts were basically a timber and corrugated iron box with a gabled roof and usually with doors at each end. By 1941 there were approximately 160 standard P-Type Huts erected at the Ballarat base in two distinct functional precincts. In the northern aerodrome precinct around 15 huts were arranged around a group of 4 Bellman hangers. The huts were used for equipment and clothing storage, maintenance and administrative functions associated with the operation of the aircraft. At the centre of the base was the administrative, domestic and teaching precinct where over 140 huts were erected in rows, singly or in combination with additional roofs to create larger buildings. They were adapted for various uses including sleeping quarters, recreation rooms and messes, lecture halls, radio huts, stores, offices, workshops and ablution blocks.
Some of these huts remain at the aerodrome today used by different community groups. The Officers Mess, Hut 48, was recognised as' historically significant' by Heritage Victoria and has been recently renovated with the assistance of The Ballarat City Council. This hut is now the headquarters of the AFA Ballarat branch and moves for restoration was the initiative of members of the AFA Ballarat Branch. Also, on site is the former RAAF base gymnasium, now home of the Avro Anson Museum.
Other areas associated with WW2 include an elevated water-tower, the foundations of demolished P-Type Huts and in the southern part the archaeological remains of the United States Air Force Camp and the "Liberator Air Strip". Landscape features associated with the former Ballarat RAAF base include road layout and playing fields, the parade ground with its border of Monterey Cypress which separates the north of the aerodrome from the central domestic and administrative precinct.
The base, at its peak, required the services of many staff members to ensure the trainees were adequately provided for. These included, Fitters, Clerks, Electricians, Aircraft Hands, Nurses, Guards, Service Police, Drill Instructors, Pay Clerks, Shoe Makers, Dentists, Canteen Stewards, Butchers, Telegraphists, Cooks, Store Keepers, Drivers, Carpenters, Welders, Coppersmiths, Flight Riggers, Fabric Workers, Chaplains and more. The 1 W.A.G.S. Personnel Occurrance Reports 1940-1945 give a detailed account of the movements of staff as well as the trainees.
In October 1940 four Avro Anson aircraft arrived at the base to enable trainees to gain valuable practical experience in sending and receiving messages in planes. The men sat in the rear seat behind the pilot from where they communicated with ground stations. The Anson's arrived in time for trainees on Course No. 1 to train in before graduating. As this was the first time some recruits had flown in an aircraft it was soon apparent which ones were able or not to handle flying conditions.
Avro Anson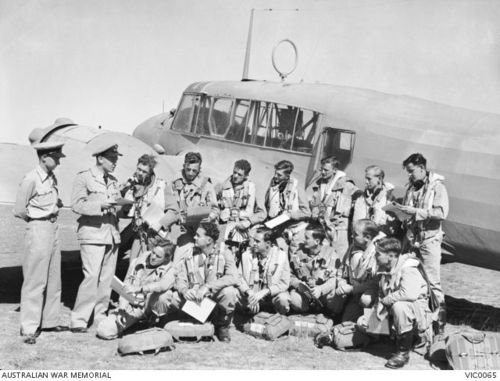 The Avro Anson was a twin- engine monoplane with a retractable undercarriage based on the six-seater Avro 652 airliner, and it was used for a variety of military roles such as coastal reconnaissance, search and rescue, and short-range bombing. Reliable, sturdy and easy to fly, the Anson earned the nickname 'Faithful Annie' from its crews, but its lack of speed, range and armament meant it was unsuited for combat. It was however, ideal as an air-crew trainer. Designed to take a crew of four- pilot, bomb aimer, radio operator and gunner- it could be used to train every member of a Bomber Command aircraft and became the mainstay of the Empire air Training Scheme, with some 10,000 Ansons produced by the end of the war.
From CREW the Story Of The Men who Flew RAAF Lancaster J For JIG by Mike Colman
Click here to link to Avro Anson Air Museum Ballarat

Other aircraft to be used at the school included Tiger Moths, Dragons, Douglas DC2's, Oxfords and Wackett Trainers. The Wackett Trainers were originally designed to train pilots. However, the aircraft proved to be 'under powered' and the 'engine unreliable' so they were used by Wireless operators to train in and practice their new-found Wireless communicating skills. The Douglas DC2's was large enough to be used as 'flying classrooms' allowing a few trainees at a time to man the Wireless equipment.
With the arrival of aircraft to the base came the important job of the 'Flight Rigger'.
The following is an extract from a letter written by Les Sullivan, a Fight Rigger who commenced service at 1 W.A.G.S on the 2nd March 1943.
I suppose you will be interested to hear about my job, so here goes. I am on the flight line on the drome and once the pilot has warmed up the engine, we have to walk at the wingtip to guide them for take-off. When he is well clear of other planes, he waves the rigger away from the wingtip, and when he returns you repeat the process back to the line. As there are usually about fifteen planes up, you are kept busy, but after a day of it I was beginning to ask myself, 'Is this what I've spent the last four months training for?' When the days flying was over, I found my name down to do a daily inspection on Wackett No. A3-72. This involves cleaning her all over with a rag, especially the oily spots under the belly, checking all the surfaces for cracks or holes in the fabric, inspecting the control binges for damage or looseness, operating the flaps and sliding cockpit hood, checking the pilot's harness and generally making sure that everything is secure and works properly. When you are certain, not just think she is OK, you sign that you have completed the 'daily', and that she is ready to fly next morning. If anything goes wrong, you are held responsible. I will watch very carefully tomorrow that A3-72 comes back safely from every flight.
Wackett Trainers
Les goes on to write…….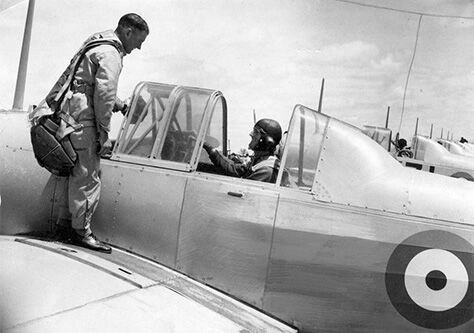 I thought you might be interested in the details of the Wackett Trainers I'll be working on here. I got these from the Aircraft Recognition handbook I carry with me. The Wackett is a single-engine, low winged monoplane of steel, plywood and fabric construction, designed by a Wing Commander Laurence Wackett and manufactured at the Commonwealth Aircraft Corporation at Fisherman's Bend, Melbourne, where the Wirraway is being made. It was intended as a training aircraft to bridge the gap between the simple Tiger Moth and the much more advanced Wirraway.
The main dimensions are:
Wingspan 37 feet [11.27 m]
Length 26 feet [7.92 m]
Height 10 feet [3.10 m]
Weight 2617 1bs [1 187Kg]
It has a 165 HP, seven-cylinder Warner Scarah radial engine, which gives it a top speed of 120 mph [193 kph] and a cruising speed of 105 mph [170 kph]. It has a fixed undercarriage with a tail wheel.
They stopped making it after two hundred had been manufactured as it was not suitable for pilot training because it is under-powered, and the engine is unreliable due to overheating. So, it is being used to give the poor old Wireless Operators practice in sending Morse Code while in the air.
With the arrival of aircraft to 1 W.A.G.S there was unfortunately the risk of aircraft accidents, injuries and death. There were quite a few accidents with many forced landings in which the Wacketts were damaged in collisions with trees and fences but without injury to the pilot or trainee.
However, there was a fatal crash on March 22nd, 1943 when the pilot and trainee were killed in the crash of a Wackett at Brewster. Another crash on the 20th February 1944 resulted in the deaths of both occupants. These incidents rattled a lot of trainees and all planes were grounded and flying stopped until after an official inquiry.
With the entry of Japan into the war in December 1941, the training commitment of No. 1 W.A.G.S was doubled with personnel reaching 63 officers, 731 airmen and 1,200 under training by the 31st March 1942. The aircraft numbered 31 Wacketts and 2 DC2's. By July there were 1,844 airmen ground staff and W.A.G trainees. The first members of the Women's Australian Air Force [WAAAF] had also arrived with a RAAF Nursing Sister, four civilian instructors and six civilian labourers.
The WAAAF played a very important part in supporting the school- in the hangers, the stores, the messes, the radio rooms and the offices. Such was their contribution that on the 16th February 1943 journalists from The Age and The Australian Women's Weekly arrived to photograph the WAAAF's and interview them about their jobs. At their peak there were 159 WAAAF serving at 1 W.A.G.S. Ballarat. [ 21st March 1945 as per 1 W.A.G.S. Operation Record Book].
The needs of the War in the Pacific combined with the Invasion of Europe- the bombing of the German industrial heartland, saw 1 W.A.G.S training intensify to meet the ever-increasing demand for aircrew. At October 1943 1 W.A.G.S had 70 officers, 2 RAAF nursing sisters, 109 WAAAF, 1,568 airmen including 568 trainees, 4 civilian instructors and 7 civilian labourers. Aircraft consisted of 35 Wacketts, 7 DH 84 Dragons, 24 Avro Anson's and a lone Tiger Moth.
Ballarat became known for the hospitality it showed to servicemen from all military units, including hosting for several months in 1943 several thousand US Marines. These troops were camped in the city on rest and recuperation from the Battle of Guadalcanal in the Solomon Islands.
The relationship between 1 W.A.G.S and the Ballarat Community also continued to thrive as the base grew in strength. There were many ways that the City of Ballarat and the RAAF base supported each other.
In July and September 1944 fund raising events for the Australian Comforts Fund, Red Cross Gala Appeal and the Ballarat Benevolent Fund took the form of a marches through the city. 400+ personnel from the school participated.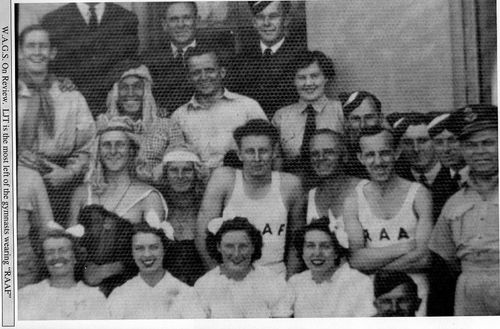 Other events were organised by 1 W.A.G.S to thank the Ballarat community for their hospitality. These included picture evenings, a Revue of Sketches, Music and Ballet and a Christmas party for children of RAAF personnel. Christmas of 1944 saw approximately 440 members of the school billeted out in private homes or provided with a free Christmas dinner at the A.C.F. Hostels. This was greatly appreciated by those who participated. Over the summer months 1 W.A.G.S. was organised for the control of bush fires to assist local authorities. During the winter months produce from the Unit Welfare vegetable garden of 5 acres provided an ample and varied selection of vegetables daily.
With 3 W.A.G.S. Maryborough, Queensland being disbanded trainees were absorbed into 1 W.A.G.S courses. By the 9th October 1944 the numbers of students at the school had increased.
On the 24th October 1944 No. 1 W.A.G.S Commanding Officer Wing Commander Fairbairn was transferred to the RAAF Reserve of Officers. His contribution to the development of the school and the good will he fostered between the trainees and the Ballarat Community was outstanding. He was replaced by Wing Commander W.J Guthrie.
A highlight in April 1945 was a visit by the Avro Lancaster 'G for George". "G for George" flew 80 operations over Europe and brought all her crew safely home. This aircraft was flown back to Australia by an all RAAF crew after the plane was retired. The aircraft visited Ballarat in support of a Victory Loan Rally with a reward of a flight in it for anyone who subscribed over 100 pounds. A total of 9,300 pounds was raised. "G for George" holds pride of place in the Australian War Memorial, Canberra.
With the development of Radar No. 1 W.A.G.S provided a new course for Navigators with a 'Wireless' qualification and together with Avro Anson's equipped with Air to Surface Vessel [ASV] radar, the Wireless Operator category was replaced with that of 'Signaller'. On the 20th November 1944 the Radar Training Wing was established and, on the 22nd March 1945, 'Signaller' half wings were awarded to 57 graduates. The last course for Wireless Operators was in April 1945.
With the introduction into RAAF service of the long-range B24 Consolidated Liberator bomber, three new courses were required: radar courses for navigators, air bombers and wireless operators.
These courses began in January 1945 for a large intake of Officers and NCO's and by March 1945 35 Officers and 125 NCO's were transferred to the Liberator Operational Training Unit at the RAAF Station at Tocumwal.
In May 1945 No. 1 W.A.G.S was put on a 'general stand-down' to observe victory in Europe- VE Day. By June 1945 all Wireless Operator training had ceased. Over 5,000 trainees had passed through the school with 1,500 being trained as straight Air Gunners. In addition, 624 Wireless Telegraphy operators had graduated from the school.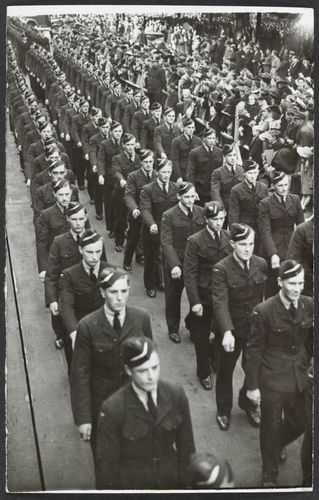 The Unit History commented that: The School was represented in every war theatre, and its graduates' names on Honour Rolls and in Casualty Lists bear mute testimony to their achievements and sacrifices.
The 15th August saw the surrender of Japan and on the 31st August a Victory March through Ballarat by the Navy, Army, Air Force and the RSL was held. Four squadrons of trainees [700] and 70 WAAAF participated in the march with 30 Avro Anson's flying in a 'V' formation. The Ballarat Courier stated that ' it was the biggest crowd ever seen in Ballarat and the crowd was wildly enthusiastic'. Photographs were taken by the Ballarat Courier.
In November 1945 No. 1 W.A.G.S changed to the Air and Ground Radio School, later known as the RAAF School of Radio in 1952. Over 4000 communications, radio and radar tradesman and
aircrew signallers were trained at the School between 1945 and 1961 when the school was transferred to Laverton, Victoria. Many of the graduates served in RAAF squadrons overseas, including the Malayan Emergency, Korea and Vietnam.
Click here to link to Wireless Air Gunnery article
Acknowledgement and thanks to-
Ivar Nelsen – Ballarat Aerodrome Conservation Management Plan, City of Ballarat.
Donna Eades – The History of No. 1 W.A.G.S Ballarat Airport 1940-1945 University of Ballarat.
Les Sullivan – Not To Be Shot At Or Exported. An Airman's Letters Home 1940-1945
The Ballarat Courier – Articles from 1940 to 1945 Sourced from The Mechanics Institute Ballarat Archives
The Australian Womens Weekly - 1943, 1945
No. 1 W.A.G.S Unit History Sheets – Monthly 1940-1945
Mike Colman – CREW The Story Of the Men who Flew RAAF Lancaster J For JIG
Steve Larkins - Empire Training Scheme RSL Virtual Memorial
TROVE - Newspaper Articles
Monuments Australia - The Royal Australian Air Force School Ballarat
Mark Pilkington - Friends of the Aviation Museum Point Cook. Photos of WACKETT AIRCRAFT
Wing Commander Charles Osborne Fairbairn
Wing Commander Fairbairn AFC was the Commanding Officer of No. 1 W.A.G.S. from the 22nd of April 1940 until he was transferred to the RAAF Reserve of Officers on the 24th October 1944. He was responsible for the training schools' daily operations and the welfare of the trainees as well as fostering positive relations between the base and the Ballarat Community. WNG/Cdr Fairbairn had served as a fighter pilot in the Royal Flying Corps in World War 1 and afterwards in the Royal Air Force, where he was awarded the Air Force Cross [AFC]. He transferred to the RAAF Reserve and was called up for duty to form No. 1 W.A.G.S. As it transpired, he was ideally suited for the task.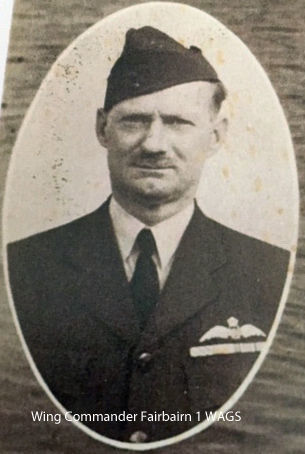 Paying tribute to his outstanding record, the Unit History sheet comments:
He has probably held command of one Training Unit under the EATS in Australia longer than any other RAAF officer and saw the Unit grow under his command from a mere handful of men, to at one stage over 2,000. No fewer than 4,756 WAGS, Air Gunners and 185 Navigators "w" [Wireless] graduated during the period that he commanded the Unit. Many gained distinction and have since returned in instructional capacities to serve under him again. It is known in the RAAF that throughout the Empire the School stands high in regard to the standard of training achieved. It is therefore with regret that the service, and this Unit in particular, has lost the services of so fine an officer, who is returning to civilian life in order to take up the control of his properties.
Now a Group Captain, he was replaced by Wing Commander W.J. Guthrie.
An extract from Les Sullivan's book - Not to be Shot at or Exported. An Airman's Letters Home Letter home 4th March 1943
The Co's name is Fairbairn and they say his family owns the property on which the drome is built. I believe he is related to the Minister for Air, Mr J.V Fairbairn, who was killed in that bad crash at Canberra a couple of years ago.
An article in The Ballarat Courier on Wing Commander Fairbairn's retirement states:
His brother became first Minister for Air and helped create EATS.
Well known to the public as a station owner and known to many sports-men as a man who likes to fly himself around the country, Fairbairn will be remembered by thousands of RAAF officers and airmen as a great commanding officer.
The RAAF will miss him.
Acknowledgement and thanks to-
Sources……
Les Sullivan- Not to be Shot at or Exported. An Airman's Letters Home 1942-1945
The Ballarat Courier
No. 1 W.A.G.S Unit History Sheets – Monthly 1940-1945