1 W.A.G.S and the 460 Squadron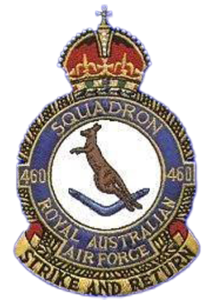 No. 1 Wireless Air Gunners School Ballarat trained airmen as Wireless Operators and Air Gunners as part of the Empire Training Scheme. This was to provide crews for the depleted R.A.F Squadrons in their fight against Germany.
There were five main RAAF squadrons:
No 460 flying Wellingtons then Lancasters
Nos 463 and 467 flying Lancasters, and
Nos 462 and 466 flying Halifaxes.
Nos 455 and 458 Squadrons were initially also part of Bomber Command.
There were one hundred and two 1 W.A.G.S trainees who served in the 460 Squadron in Bomber Command. Of these sixty-nine were killed, two being POW's and two awarded the Distinguished Flying Cross.
Thirty-three 1 W.A.G.S trainees survived and returned home to their families. Thirteen were POW,s. and many were incarcerated for up to four years in German POW camps. Three were awarded the Distinguished Flying Cross, one also with Bar, and one OAM.
History of RAAF 460 Squadron WW2

The following is from 460 Squadron RAAF website-
"This web site is dedicated to the aircrew of Bomber Command, and to all those mates who did not return, who served in the forefront of the war against the enemy for six long years, in which the squadrons were never withdrawn from operations.
These young Australian men, some of the cream of their generation, were all volunteers who although not their war were prepared to go to the other side of the World to fight for freedom and for the right of other people in other lands to enjoy the freedom which we Australians value so very highly…
We owe an immense debt of gratitude to the ground crews who through thick and thin in all kinds of weather strove to keep our aircraft operational. They shared with the aircrews all the dangers of fire, explosions, enemy incursions, and the dangers associated with a Bomber Command squadron."
| | |
| --- | --- |
| Killed in Action | 9% |
| Killed in Crashes | 51% |
| Seriously injured in crashes | 3% |
| Prisoners of War | 12% |
| Evaders | 1% |
| Survivors unharmed | 24% |

2003
Flying Officer Lawrence William Woods [DFC] was a bomb aimer with No. 460 Squadron when Allied forces launched Operation Overlord on D-Day, 6 June 1944, to liberate France and Western Europe from Nazi occupation.
He has since written books about his experiences during the war and has been active in the RAAF Association, the RSL and the 460 Squadron Association, serving as President for Queensland 460 Squadron Association since he was elected in 1990.
He was awarded the rank of Chevalier in the French Legion of Honour, which honours veterans who fought for the liberation of France, and was recognised in the 2015 Australia Day honours for his significant service to veterans through the preservation of military aviation history. Australian War Memorial Claire Hunter
The following was written by and acknowledged with thanks –
RAAF Museum Point Cook 1 - RAAF Museum Point Cook
The Australian War Memorial 2 - The Australian War Memorial
2 No. 460 Squadron, Royal Australian Air Force, was formed at Molesworth in the United Kingdom on 15 November 1941. It was an "Article XV Squadron", formed in accordance with agreements that implemented the Empire Air Training Scheme.
1 Equipped with twin-engined Wellingtons, No 460 Squadron was formed as a Unit of the Royal Air Force's Bomber Command. The Squadron first operations involved leaflet dropping missions over Paris and other French cities, as well as bombing missions over Germany.
1 Attacks against heavily defended German targets were mounted in the face of a well organised German fighter and anti-aircraft defence and in the space of three months, No 460 Squadron lost twenty Wellingtons with most of their crews.
1 After briefly converting to Halifaxes, No 460 Squadron was re-equipped with Lancaster heavy bombers in October 1942. Lancaster operations began in November with the majority of missions being flown against heavily defended targets in the Ruhr Valley and Berlin.
1 In June 1943, the Unit dispatched twenty-seven Lancasters against Dusseldorf - setting a Bomber Command Squadron record. Two months later, No 460 Squadron became the first Bomber Command squadron to fly 1,000 sorties in Lancasters. This extraordinary rate of effort was only possible through the dedicated efforts of ground staff, who maintained one of the highest serviceability rates within Bomber Command.
1 By 1944, the Lancasters were being used to hammer coastal fortifications and other French targets in preparation for the D-Day landings. In August the Squadron set another Bomber Command record when it dropped over 1,900 tonnes of bombs during the month.
1 During an attack over Germany one of the Squadron's Lancasters was attacked by two Me 262 jet fighters. In a remarkable display of marksmanship, the Lancaster's gunners shot down both fighters.
1 No 460 Squadron flew its last mission of the War in April 1945 when twenty Lancasters destroyed Hitler's mountain retreat at Berchtesgaden. After Germany's surrender, No 460 Squadron flew Allied POWs from Germany and dropped food to starving civilians in Holland. The Squadron disbanded on 2 October 1945.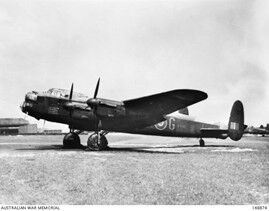 1 During its 6,264 operational sorties, No 460 Squadron was regarded as one of Bomber Command's foremost Squadrons. This reputation was achieved at an enormous cost, with 188 aircraft destroyed and nearly 1,000 airmen killed. As a testament to this sacrifice, one of the Squadron's Lancasters - "G for George" - is on display at the Australian War Memorial in Canberra.
It is estimated to have flown ninety sorties.
1 In July 2010, No 460 Squadron was reformed, and is now the RAAF's Target Intelligence Squadron, operating within the Defence Imagery and Geospatial Organisation in Canberra. No 460 Squadron's role is to provide 'geospatial and target intelligence for precision effects', delivering accurate and timely imagery analysis in support of military operations and precise target intelligence for 21st Century operations.
'A GRATEFUL TRIBUTE TO ALL THOSE WHO SERVED ON THIS AUSTRALIAN SQUADRON
DURING THE SECOND WORLD WAR 1939 – 45'

"LEST WE FORGET"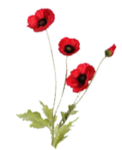 The following names can also be found in MEMORIAL ROLL – BOMBER COMMAND SQUADRONS.
In that section click on name for Individual Profile and photos if available.
KILLED
ABERLE, DOUGLAS BUCHANAN
ALLSOPP, WILLIAM FREDERICK
ANIVITTI, MAURICE ERMINI
BAKER, ROBERT HENRY
BALLEINE, BERNARD GEORGE PAYN LOVELOCK
BEINKE, DUDLEY RAYMOND
BENNETT, KEITH CAMPBELL
BENT, THOMAS EDWARD
BIGLANDS, REGINALD JOHN
BISHOP, FRANK ELLIOTT
BOWN, LESLIE WALTER
BOYD, JAMES OWEN
BRODIE, IAN GEORGE
BROWN, GORDON SCOTT
CHADWICK-BATES [DFC], ARTHUR GEORGE JACKSON
CHEESE, WILLIAM DESMOND [POW]
COSGROVE, JOHN PERCIVAL
DAVEY, ROBERT ERIC
DAVIS, RICHARD PATERSON
DEED, CYRIL KEITH
DIETMAN, JOHN ARTHUR
DOCKERY, GRAEME MARK
DOCKERY, GRAEME MARK
FINLASON, DONALD SCOTT
FOLEY, MAX JAMES
GLIDDON, ARTHUR WILLIAM HOWARD
GOODING, RONALD
GORDON, ANDREW
HARRIS, KENNINGTON JOHN HYTHE
HARRIS, TERRENCE CLAUDE
HAYMES, LESLIE JACK
HOWISS, WILLIAM JOHN
ION, JOHN PARR
JOHNS, RUSSELL ARCHIE
KERBY, JAMES ALLAN
KEYS, FREDERICK RAYMOND
KING, JAMES KEVIN
KRUTLI, REGINALD ARTHUR
LAMBLE, FRANCIS STEPHEN
LAWN, RONALD HERBERT
LUCY, HARRY KENOLOCH
MAY, DONALD BERNARD
MCCRAE, ALLAN EDWIN
MILLS, DAVID BRUCE
MOSS, ALEXANDER EDWARD
NEWMAN, GEORGE HENRY
PARRY, ERNEST ARTHUR
POPE, RHODRIC LESLIE
POTTER, ROBERT LINCOLN
QUINN, KEVIN BERNARD
RANKIN, GEORGE WORLAND
ROBB, LAWRENCE WILLIAM
SAMS, LAURENCE JAMES
SCOTT [DFM], JOHN MAXWELL
SHERWOOD, RAYMOND COLLARD
SIMPSON, NORMAN HENRY
SWAIN, JOHN KENNETH
TAYLOR, WILLIAM JAMES
THOMSON, TREVOR ANDREW
WATKINS, THOMAS LINCOLN [POW]
WHITTENBURY, MERVYN THOMAS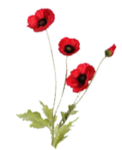 The following names can also be found in MEMORIAL ROLL – BOMBER COMMAND SQUADRONS.
In that section click on name for Individual Profile and photos if available.
DISCHARGED
AUSTIN, CLIFTON EDWARD [POW]
BERRY, GRAHAM ROYSTON [POW]
BROWN, RONALD ARTHUR [POW]
CROOKSTON, DUNCAN ALEXANDER [POW]
CURRAN [DFC], WILLIAM VINCENT
DARCEY, THOMAS
DAVEY, ERIC JOHN
DENTON [DFC], LESLIE WALTER
DUFFIELD, NORMAN CLARENCE
DYSON, DONALD JEFFREY
EASTON, THOMAS SOMERVILLE [POW]
FIRKINS [OAM], PETER CHARLES
GARDNER, DONALD DREW [POW]
HAWKINS, RICHARD NEIL
HAYES, FRANCIS GERARD
HAYMAN, FREDERICK WILLIAM [POW]
HOLBOROW, IAN GRANTLEY [POW]
KIRK, GEORGE ANDREW [POW]
LAWTON [DFC AND BAR], RONALD WILLIAM
LILLIS, JAMES PATRICK
MARSHALL, BRYANT THOMAS
MARTIN, PHILIP ANDREW [POW]
MCCARTHY, MICHAEL JOSEPH
MORT, LIONEL FRANCIS
MOUSTAKA, THOMAS FREDERICK
PENDER, HAROLD ARTHUR (O52884)
RICE, DAVID ALFRED
ROBSON, DUDLEY MCLEOD
ROSSELY, LEO GEORGE
SHERIDAN, FREDERICK JOSEPH [POW]
SILLCOCK, KENNETH MATHISON
STOBART, ALBERT ADRIAN [POW]
STYLES, ROBERT CHARLES [POW]