Flight Sergeant Stanley Charles Kitchen
Stanley Charles Kitchen was born in Ballarat, Victoria on the 5 July 1923 to parents Stanley and Viola Martha Kitchen.
Stanley senior was a ' Manufacturing Chemist'. Stanley Charles Kitchen was educated at Hyde St. Gardiner and Melbourne High Schools.
He enlisted in the RAAF on the 6 December 1941 in Melbourne, Victoria [service number 410347]. He was eighteen and a half years old.
Prior to enlistment he was on the clerical staff of the Commonwealth Aircraft Corporation.
An elder sister was a draftswoman attached to the RAAF in North Australia and a younger brother was in the AIF.
Stanley Kitchen completed his Initial Training at No. 1 ITS Somers Victoria and on the 2 April 1942 proceeded to No. 1 Wireless Air Gunners School, Ballarat.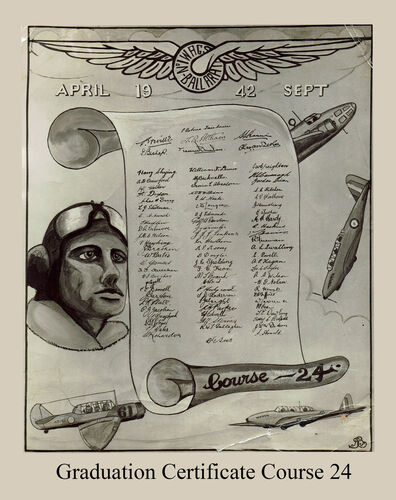 After graduating as a Wireless Operator, Course 24, Stanley was posted to No. 3 Bombing Air Gunners School Sale, Victoria to complete his gunnery training. Thirty of the one hundred and one trainees of Course 24 were killed in action or on active service.
Stanley Charles Kitchen embarked at Melbourne for the UK on the 2 December 1942. After completing conversion unit training Stanley was posted to RAF 44 Squadron and later RAF 57 Squadron where he crewed in Lancaster aircraft as a gunner. He was the only Australian in this Heavy Bomber crew.
On the 22 October 1943 Flight Sergeant Stanley Charles Kitchen and his crew left their base at East Kirkby on a night bombing raid to attack Kassel, Germany.
Their Lancaster JB 320 was coned by a night fighter and then shot down. The aircraft crashed at Acker south of Dransfeld after exploding in mid-air, spreading wreckage over a wide area.
The following crew perished with Stanley Kitchen:
Camille P E [P/O]
Chambers R [SGT]
Colston T J [SGT]
Manuel C L [SGT]
McNaught W J B [SGT]
Miller D [P/O]
Flight Sergeant Kitchen is buried at the Hanover War Cemetery with the following inscription:
MAY THIS SACRIFICE BE NOT IN VAIN.
OUR NOBLE BOY
He was 20 years old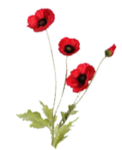 Sources: