Sergeant John McNeill
John McNeill was born in Ballarat on the 15 August 1915.
He was the son of Mr and Mrs W.J. McNeill, of Newton, Victoria.
John McNeill was a foundation student at St. Josephs College, Geelong.
The following is an excerpt from St. Josephs College website: Who was John McNeill?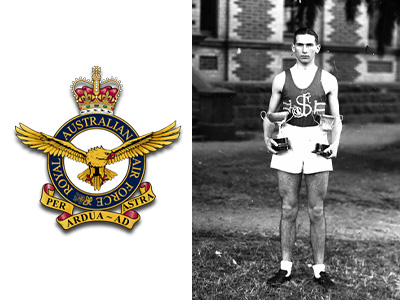 John McNeill enlisted in the RAAF on the 21 July 1940 in Melbourne Victoria [service number 400259].
After his initial training John commenced training as a Wireless Air Gunner at No. 1 WAGS Ballarat on the 19 of August 1940 [Course 4].
Twenty six of the eighty trainees were killed in action or on active service.
After graduating on the 10 February 1941 John McNeill was posted to No. 1 Bombing Air Gunners School at Evans Head NSW for gunnery training. In April 1941 John McNeill set sail from Australia arriving in Singapore on the 11 April 1941.
From Singapore John was posted to Kota Bharu the Royal Airforce [RAF] and Royal Australian Airforce [RAAF] base of operations in Northern Malaya. John McNeill became part of No. 8 Squadron which operated from Palembang.

The Japanese had launched concurrent attacks on Malaysia and Pearl Harbour on the 7 and 8 December 1941.
On the 18 January 1942 No. 8 Squadron Hudson Aircraft A16-95 was engaged in air operations in the Singapore area. Four Buffalo aircraft from the 453 Squadron escorted six Blenheims to attack road and rail traffic.
On the same day two more Buffalo aircraft accompanied three Hudsons to seek out an enemy ship reported off the coast. The ship wasn't detected however the aircraft came under attack from Japanese Zeros. The rudder control of Hudson A16-95 piloted by Flight Lieutenant Arnold was damaged by enemy fire. Flight Lieutenant Kleinig, the pilot of the other Hudson, flew his aircraft as escort to Arnold's which crossed the north of Sumatra before it could be turned about.
In late afternoon, as both Hudsons were closing on Palembang, Arnold's aircraft went into a spin, crashed on a low hill at the edge of the aerodrome and burst into flames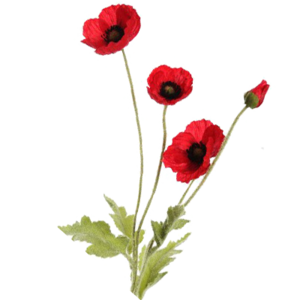 The crew members of A16-95 were:
Flight Lieutenant Robert George Arnold (475) (Pilot)
Flying Officer John McGerchie Hood (408041) (Second Pilot)
Sergeant John McNeill (400259) (Wireless Air Gunner) 1 WAGS Course 4
Sergeant George Frederick Perry (406462) (Wireless Air Gunner) 1 WAGS Course 9
All the crew perished.
Sergeant John McNeill was 23 years old.
He was the first St. Josephs boy to be killed in action.
Buried: Kranji War Cemetery, Singapore.
Remembered: Panel 99, Commemorative Area, Australian War Memorial, Canberra ACT.
Sources: