Sergeant Maurice Bert Proven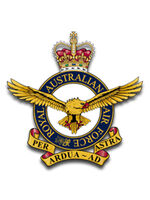 Maurice Bert Proven was born in Ballarat, Victoria on the 29 June 1917. He was the son of William David and Bessie Madeline Proven and husband of Ivy Jean Proven of Moorabbin, Victoria.
Maurice Proven enlisted in the RAAF on the 8 December 1940 at Melbourne, Victoria. [Service no. 401050]. He trained as a Wireless Operator/Air Gunner at No. 1 Wireless Air Gunners School Ballarat, Course 9 commencing on the 9 January 1941. Forty-four of the ninety-nine trainees of course 9 were killed in action or on active service the highest number of fatalities of a 1WAGS course.
After graduating on the 30 June 1941 Maurice Proven was posted to No. 1 Bombing Air Gunners School at Evans Head NSW for his gunnery course.
Sergeant Maurice Bert Proven was posted to No.100 Squadron RAF. As part of operations against advancing Japanese forces, the unit's obsolete Vildebeest aircraft were used in strikes against enemy shipping. Because of this, during January 1942, the squadron lost most of its aircraft in engagements with Japanese fighters. Despite several attempts to remain operational as a combined unit along with No. 36 Squadron RAF, as Japan made advances in the Far East theatre, most personnel eventually became prisoners of war.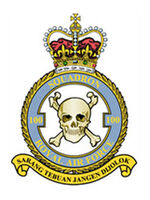 On the 26 January 1942 Vildebeest aircraft 111 K6386 was shot down at sea near Endau, Malaya. Sergeant Maurice Proven WOP/AG 401050 RAAF and Sergeant Lee 401769 RNZAF of 100 Squadron RAF were killed. Their bodies were not recovered and they are commemorated on the Singapore Memorial.
The third crew member Sergeant Graham Wolseley McCabe 408064 was the observer on board the Vildebeest. McCabe survived the crash and became a Prisoner of War of the Japanese.
Graeme McCabe was a POW for over three long years, one of them in Changi and the balance in the mines at Kobe, in Japan. He was discharged from the RAAF in December 1945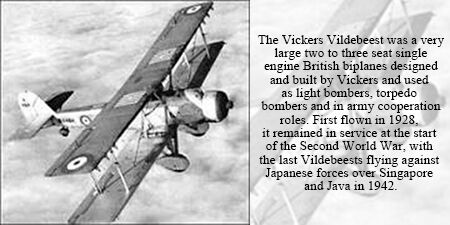 After his release, Graeme McCabe penned a smallish book entitled, Pacific Sunset:
He left us with the following thought:
"Life in this world is a grim business. Always we must be tough and ready and prepared, if we want to hand on a heritage of freedom to posterity."

The McCabe family, whose patriarch was The Reverend Francis Joseph McCabe, of the Holy Trinity Rectory, of Church Street, Hobart, Tasmania, also lost two other sons during WWII. Sub-Lt Donald Wolsey McCabe RAN in 1941 aboard HMAS Sydney, and TX1634 Lt Angus Wolsey McCabe AIF, with the Australian Army in New Guinea, in 1943.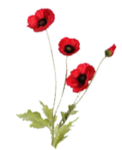 Sources: