Warrant Officer David Maxwell Gribble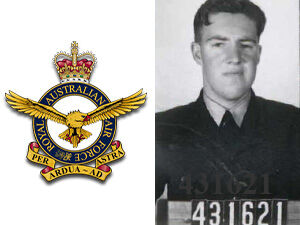 David Maxwell Gribble was born in Ballarat on the 22 May 1925 to parents Mr and Mrs W.F. Gribble of Sturt Street Ballarat. David attended Ballarat High School. Prior to enlisting David's occupation was listed as 'Grocers Assistant' in his father's business.
David Gribble enlisted in the RAAF on the 16 July 1943 in Melbourne, Victoria [Service Number 431621]. He completed his initial training at No. 4 ITS Victor Harbour, South Australia and commenced training as a Wireless Air Gunner at No. 1 Wireless Air Gunners School Ballarat on the 16 September 1943, Course 42 and 43.
After graduating as a Wireless Operator David proceeded to Air Gunners School West Sale Victoria for gunnery training. On the 28 April 1944 David embarked from Melbourne for the UK. After further training in the UK David was posted to Bomber Command RAAF 462 Squadron in Foulsham Norfolk.
The Australian War Memorial:
No. 462 Squadron

462 Squadron was reformed at Driffield in the United Kingdom on 14 August 1944 after serving as part of RAF Middle East Command.
There was a large nucleus of personnel drawn from 466 Squadron RAAF. Again equipped with Halifaxes, the squadron joined 4 Group, Bomber Command and for the next five months was involved in the bombing of various targets in France and Germany.
The squadron relocated to Foulsham on 29 December 1944 and joined 100 Group, a specialist formation tasked with disrupting the German air defence system through the employment of diversionary raids and various radio countermeasures.
The squadron's operations played a critical role in drawing German attention away from real raids. It continued in this role until its last operation was flown on the night of 2 - 3 May 1945.
After the end of the war in Europe, 462 Squadron continued training and was also employed in a transport role, which included the repatriation of Allied prisoners from Europe. It disbanded for the second and last time on 24 September 1945.
David was a mid-upper gunner and flew eight sorties in Halifax Bomber aircraft with the 462 Squadron. He flew a total of 273 hours in operations over Europe. Warrant Officer David Gribble departed the UK for Australia and arrived in Sydney on the 4 November 1945. David was discharged on the 10 January 1946.
David Maxwell Gribble died on the 31 March 1968 at the age of 42.
He is buried in the Ballarat New Cemetery.
His wife was Mrs Shirley Gribble of Ballarat.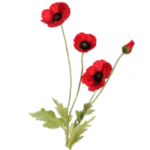 Sources: