The Bombing of Darwin 80 Year Commemoration
Featuring
Flight Lieutenant Roger Brian Winspear RAAF
One hundred and one year old Flight Lieutenant Brian Winspear was the guest of honour at the recent Commemoration of 80 Years since the Bombing of Darwin held on the 19th February 2022. Brian is one of the last WW2 airmen to see active service and witness the Bombing of Darwin.
Darwin, with its port and airfield facilities, was deemed vital in Australia's defences against Japanese forces during World War II.
That day, just before 10am, about 188 Japanese aircraft launched a deadly air raid on Darwin, followed closely by a second attack destroying ships, airfields and reducing what was then a town to rubble.
About 235 people were killed, more than 400 people wounded, 30 aircraft destroyed, nine ships sunk, and many military and civilian facilities destroyed.

Japan's first air raid, on February 19, remains the largest single attack ever mounted by a foreign power on Australian soil.
The bombing was the first of 64 air raids on Darwin which wouldn't end until more than a year later in November 1943. Approximately one thousand seven hundred people were killed during these raids.
Born in Burnie, Tasmania, in 1920, a young Brian joined the RAAF as a navigator and Hudson wireless air gunner in 1939.
The Tasmanian qualified as a Wireless Operator/Air Gunner in 1940 after his initial training at Somers, Victoria followed by training at No. 1 WAGS Ballarat Course 9.
He completed the Gunnery course at Evans Head New South Wales. Later he was posted to No. 2 Squadron at Laverton, Victoria, where he flew in Douglas DC2 transports and Lockheed Hudson light bombers.
The squadron relocated to Darwin and was there when the city was bombed by the Japanese in 1942.
Flight Lieutenant Winspear remembers one of the raids.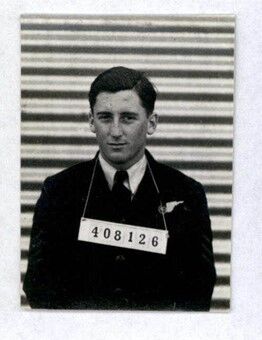 "I remember all the details of the first bombing of Darwin. It's been tattooed onto my brain for 70, 80 odd years.
I remember clearly what they were doing, how they were doing the dive bombing and what the zeros were doing shooting up our aircrafts and setting fire to the aircraft. The dive bombings and the zeros came in. They were very very close to my trench and I could see their faces in their helmets and I'm sure they were smiling. "
"I looked up and the sun glinted on the side of the bombs," he said.
"There were thousands of them. They were directly overhead.
"I stuck a cork in my mouth to help stop concussion from the bomb blasts and got right down in the bottom of a trench.
"I was lucky to only sustain bomb-splinter injuries to my hands and an eye."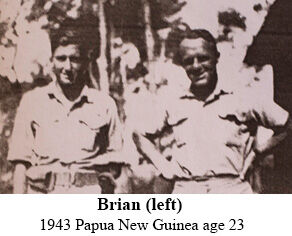 Flight Lieutenant Winspear's squadron was later posted to the Indonesian city of Kupang in West Timor where it provided air cover for 1500 Tasmanians of the ill-fated 2nd/40th Battalion and flew reconnaissance missions.
He was discharged in November 1945 with 600 flying hours in his log book.
After the war, Flight Lieutenant Winspear successfully fought to get recognition for his squadron's actions in Darwin and Indonesian theatres during 1942-43, with the squadron awarded a US Presidential citation. No. 2 and No. 13 Hudson Bomber Squadrons were all but wiped out in their World War II operations. The two squadrons were in Darwin from 1941 to 1943, losing 200 aircrew and 9 out of their 12 aircraft.
Brian settled in Bicheno, Tasmania, and become a well-known business owner, tourism developer and community figure.
In 1993, he was awarded a Member of the Order of Australia for his services to the tourism industry and the community.
Brian is the author of 'My Back Seat War', based on diaries he kept during the war.
He recently gifted one of the last copies of his book to the Air Force Association's own No 2 Squadron Branch.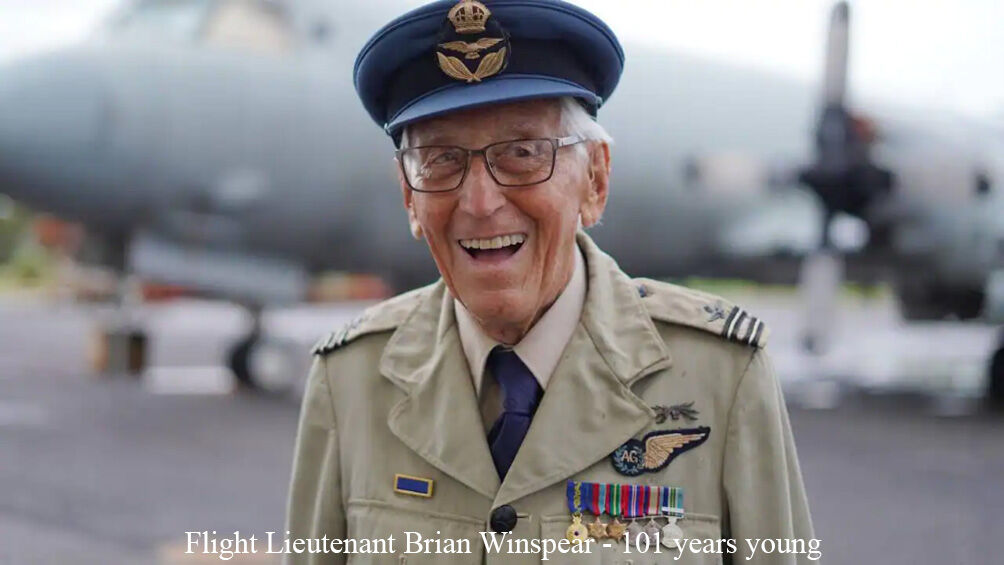 Links:
Trove - My backseat war / Brian Winspear
Air Force Association Victoria
National Archives of Australia